Medium Cheese
$11.99
each additional topping $1.70
Large Cheese
$13.99
each additional topping $2.10
X-Large Cheese
$15.99
each additional topping $2.25
All of our pizzas are made with our original pizza sauce.

Anchovies
Artichoke Hearts
BBQ Sauce
Bacon
Black Olives
Chicken
Cilantro
Fresh Basil
Fresh Garlic
Fresh Tomatoes
Garlic Ranch Sauce
Green Peppers
Ground Beef
Ham
Jalapeños
Mushrooms
Pepperoncini
Pepperoni
Pineapple
Red Onions
Salami
Sausage
White Onions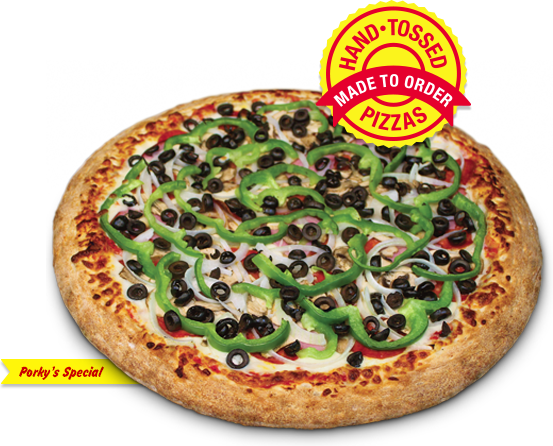 Medium

$18.79

Large

$22.39

X-Large

$24.99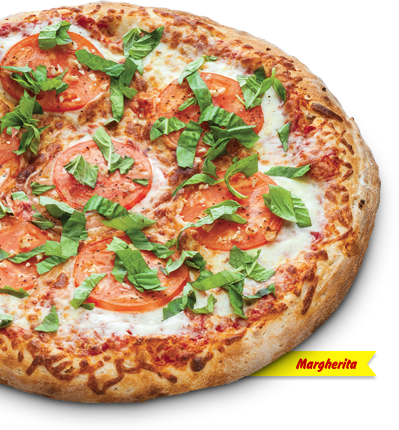 Porky's Special
Pepperoni, ham, mushrooms, white
onions, green peppers, and black olives
Veggie
Mushrooms, white onions, green
peppers, black olives, and fresh
tomatoes
MARGHERITA
Fresh sliced tomatoes, fresh basil, garlic,
olive oil, and mozzarella cheese
BBQ Chicken
Grilled chicken, red onions, fresh
cilantro, and our signature BBQ sauce
Mediterranean
Grilled chicken, fresh tomatoes, garlic,
and fresh basil
Sweet 'N 'Spicy
Pepperoni, pineapple, sausage,
parmesan, crushed red peppers
WESTERN BBQ
Sausage, ham, bacon, red onions, and
our signature BBQ sauce
All Meat
Pepperoni, ham, sausage, and bacon
The Fear
Pepperoni, sausage, white onions, and
jalapeños
Manager's Special
Pepperoni, grilled chicken, and diced
pepperoncini
Additional charge for Parmesan Crust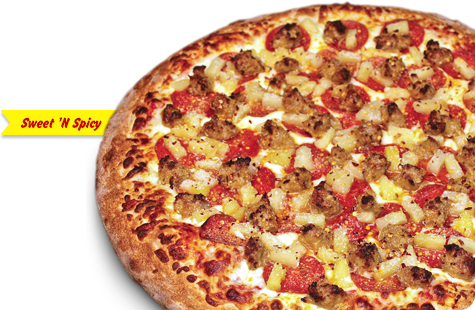 A delicious layer of mozzarella cheese, fresh garlic,
and basil blanketed over your favorite toppings and
cooked to perfection. Guaranteed to put any pizza
over the top with flavor.
Medium
Large
X-Large